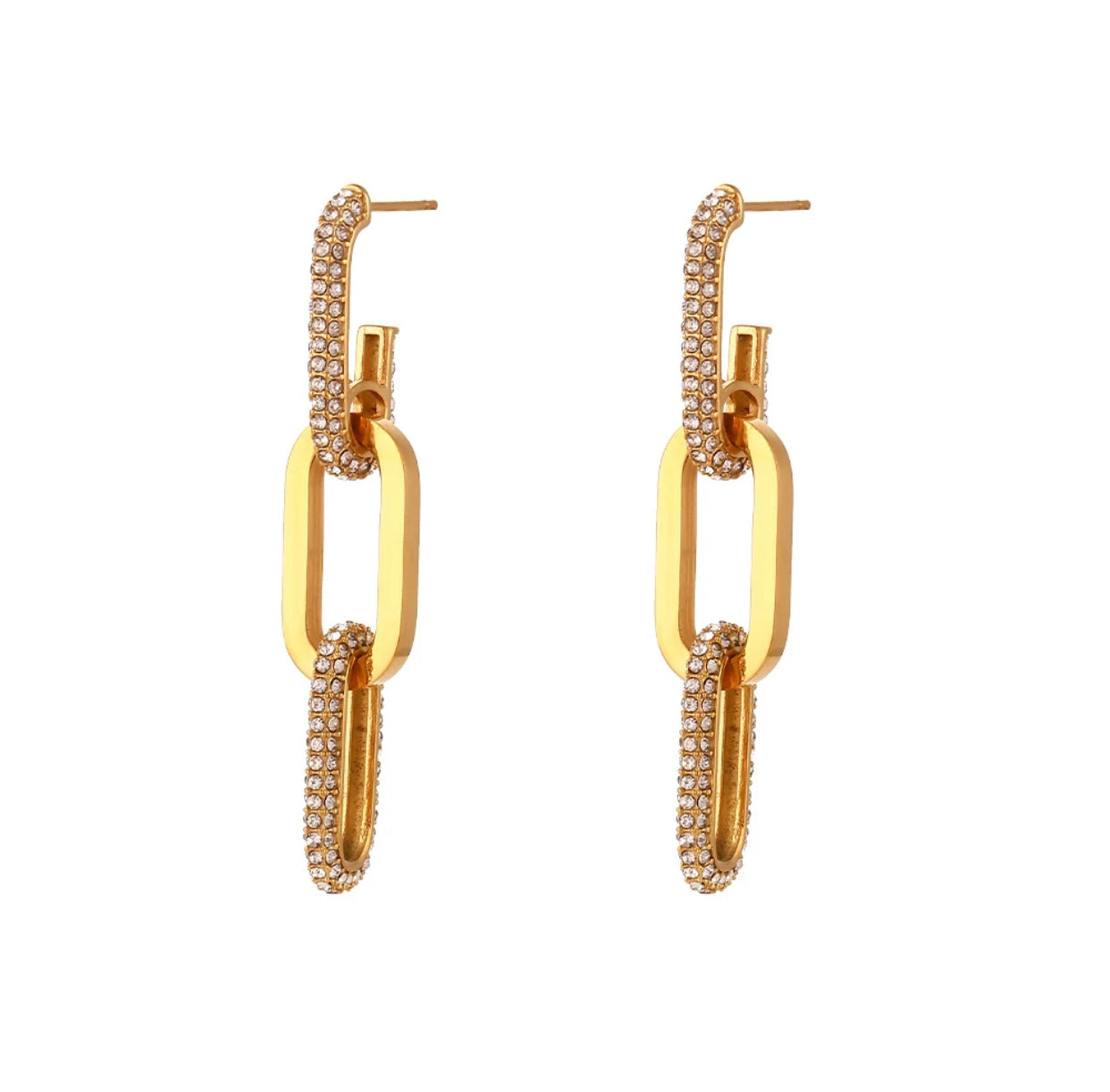 Everly CZ Chain Link Earrings
These chain link earrings are light weight enough to wear for long periods of time. The pave crystals bring elegance to an edgy design. 
18K Gold 
Stainless Steel 
Tarnish Free 
Micro Pave Zirconia 
Although this beauty is water friendly and tarnish free, please keep in mind that crystal jewelry needs a little more TLC! You can keep it looking newer longer by gently polishing your jewelry with a cloth and not spraying perfumes or chemicals directly on the stones.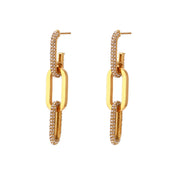 Everly CZ Chain Link Earrings