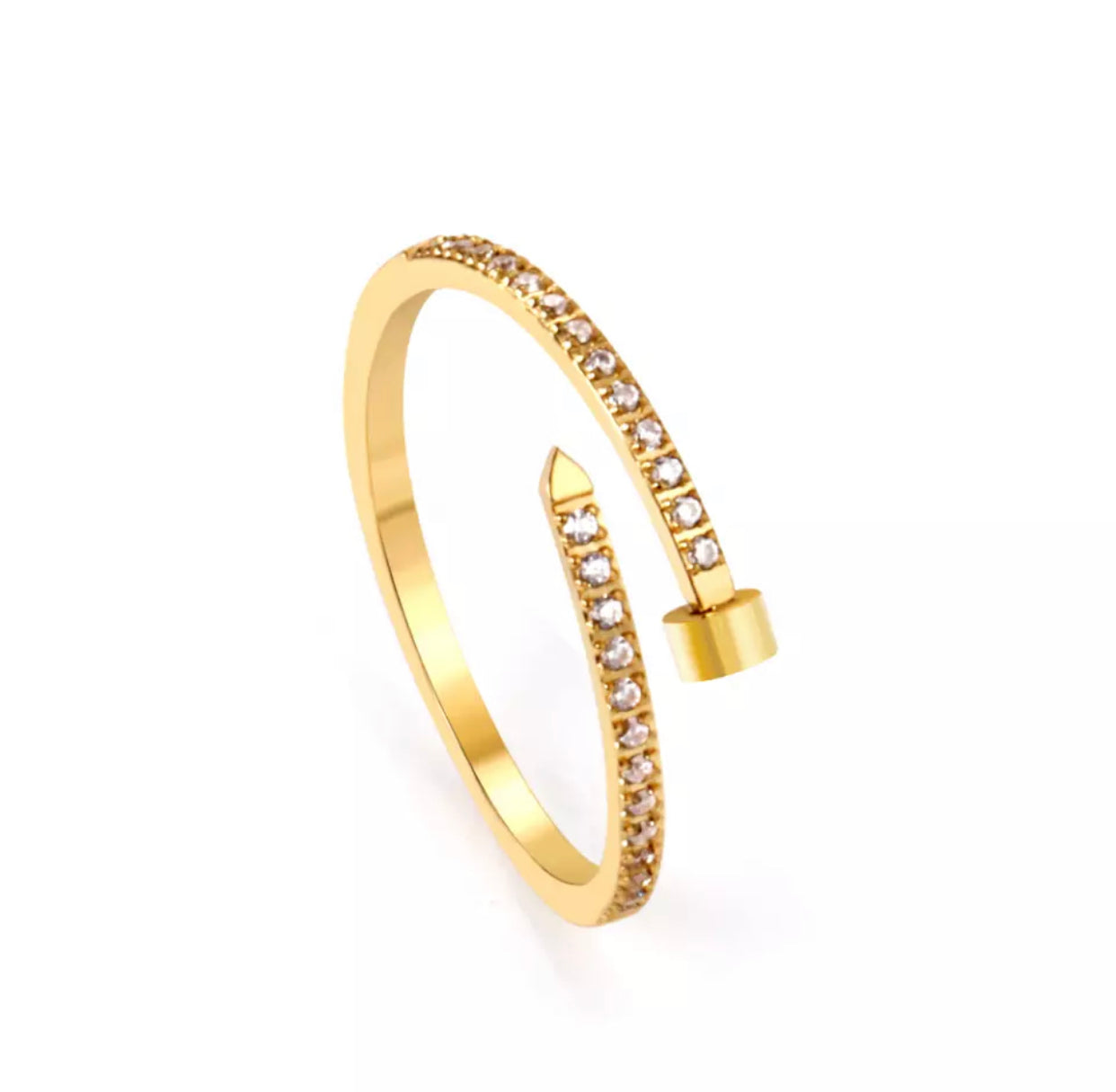 This ring is great because its pretty much adjustable and can be worn on any finger. I absolutely love this! It's so dainty but makes such a statement.
18K Gold plated 
Stainless steel base
Tarnish Free 
Water friendly 
Pave Crystals
Although this beauty is water friendly and tarnish free, please keep in mind that crystal jewelry needs a little more TLC! You can keep it looking newer longer by gently polishing your jewelry with a cloth and not spraying perfumes or chemicals directly on the stones.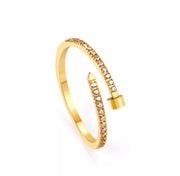 Nailed Down Crystal Ring