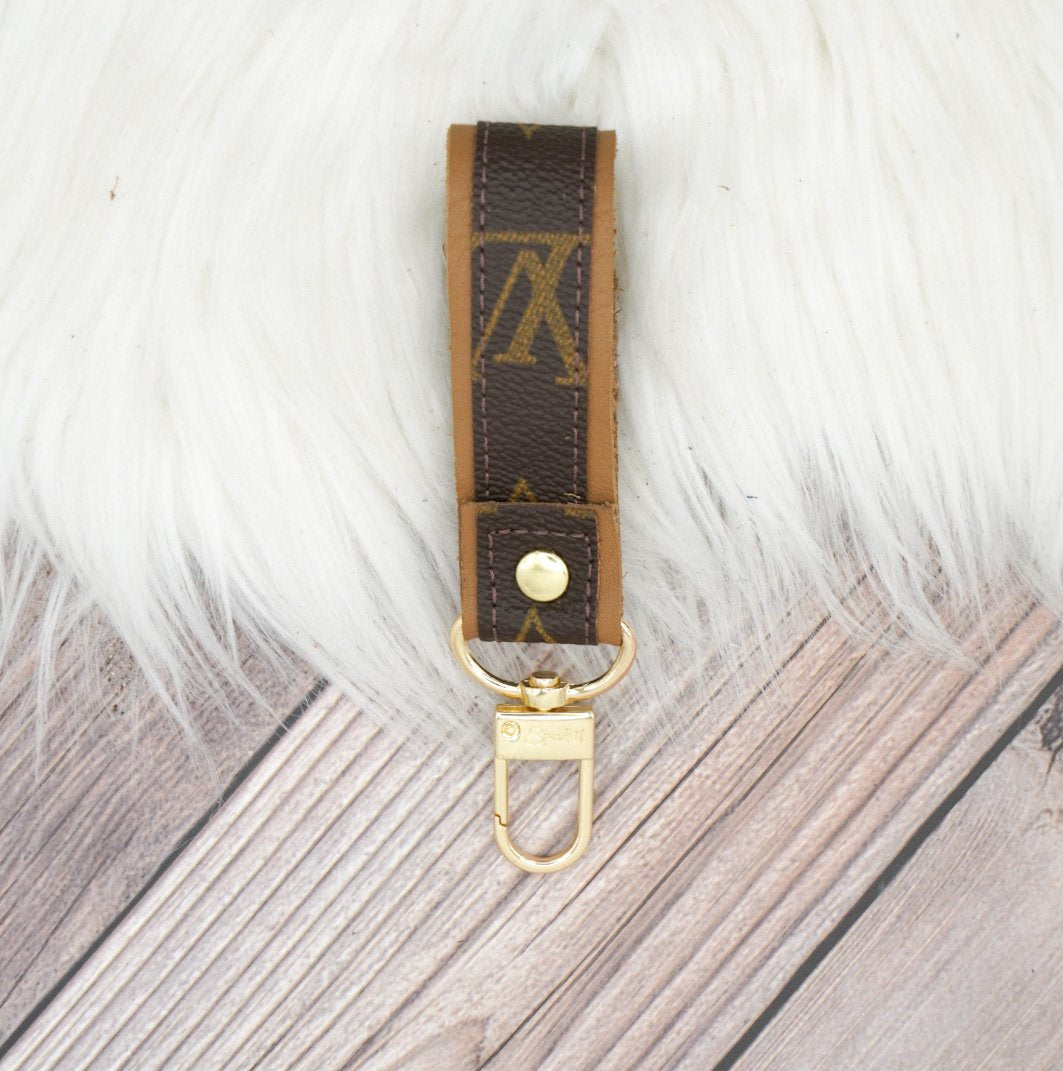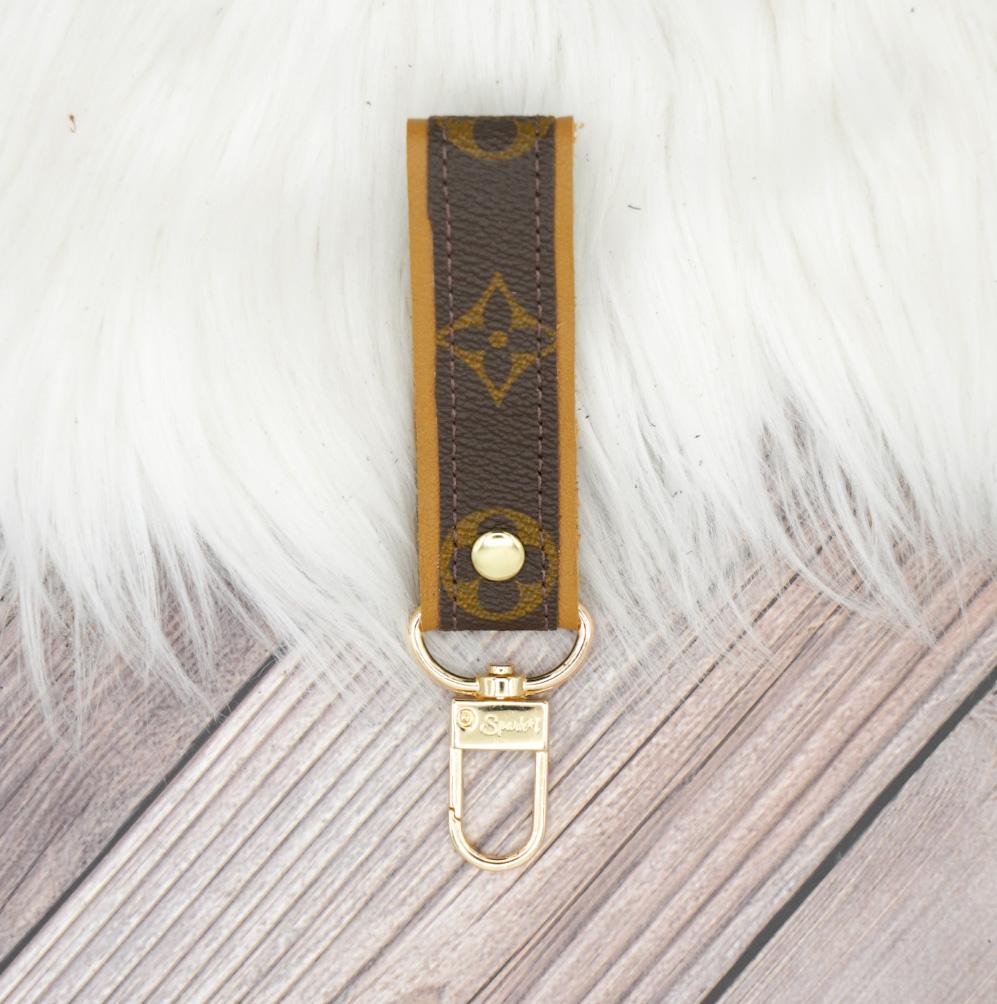 Upcycled LV Key Fob with Clasp
This stunning wristlet is made from Louis Vuitton's iconic monogram canvas, lovingly upcycled from an authentic vintage Louis Vuitton bag that has seen better days. Big enough to fit around your wrist!
Key Fob

Louis Vuitton Monogram canvas stitched to tan leather

Choose cut of canvas: Flower, Quatrefoil, or Monogram
Gold stud (stock option)


Approximately 1" wide and 4" tall

Attached to Spark*l Swivel Clasp
All items are handmade to order
Ships within approx. 1-2 weeks (unless Express or Priority shipping)
When you add on the "LV Monogram," we will include the Louis Vuitton Monogram into the pattern of your fob. It is $50 extra because of the limited amount of Monograms within the Louis Vuitton pattern.
*All designer fabric is verified by a reputable third party app that provides a Proof of Authentication Certificate. Each band is handcrafted and perfectly unique, so no two items are exactly the same. We are not affiliated, associated, or in any way officially connected with Louis Vuitton and Gucci or any of its subsidiaries or affiliates.*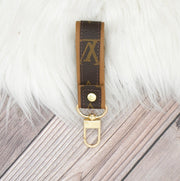 Upcycled LV Key Fob with Clasp