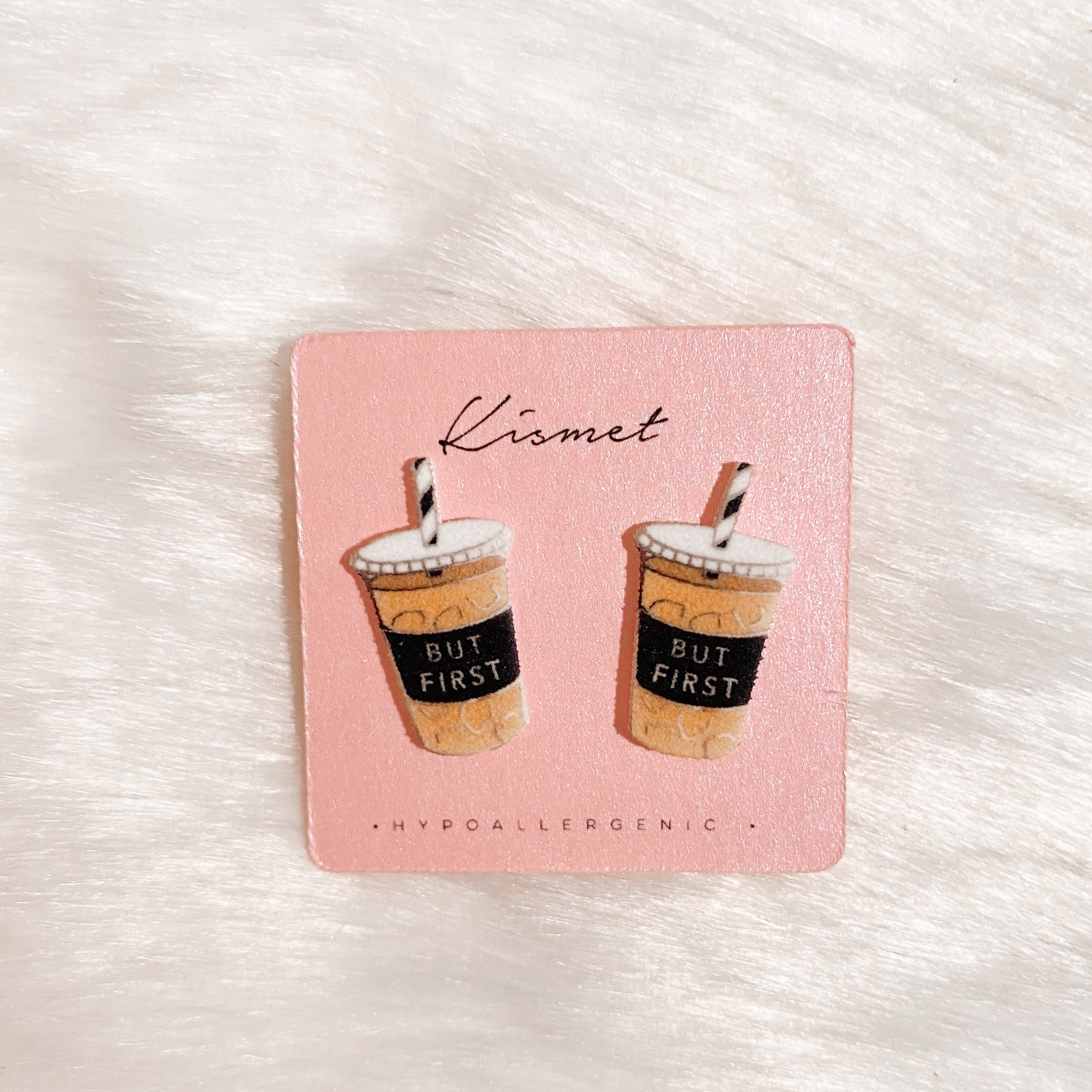 But First Coffee Stud Earrings
But first, Iced Coffee! The only way to start the day. 
* Handmade in the USA 
* Light weight 
* Hypoallergenic 
* Stainless Steel Post
* Butterfly backing

Each pair of earrings is handmade to order by one of our artisan creators. Because of this, size and shape may vary slightly. Although much of our jewelry is water friendly, we do not recommend these get wet.


But First Coffee Stud Earrings