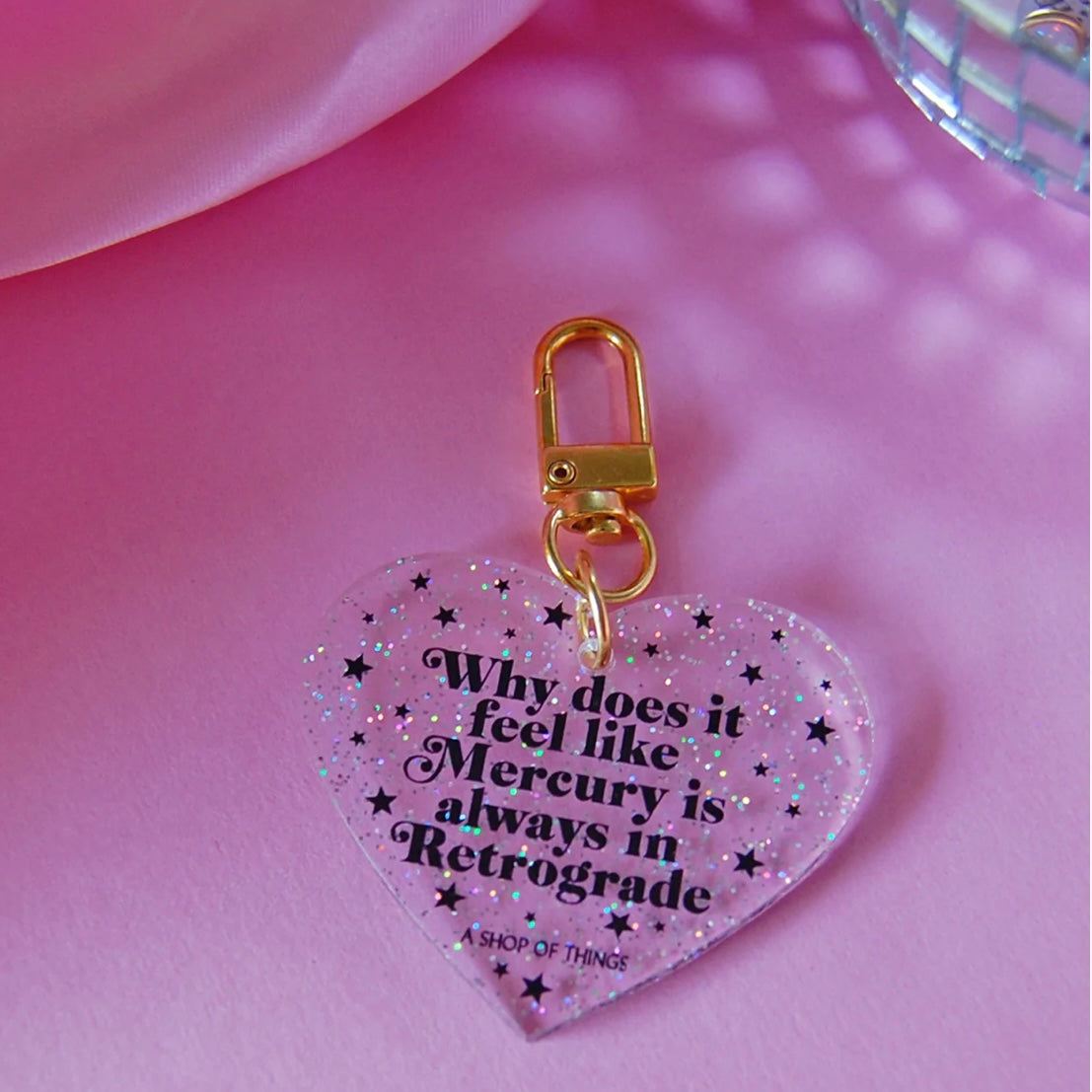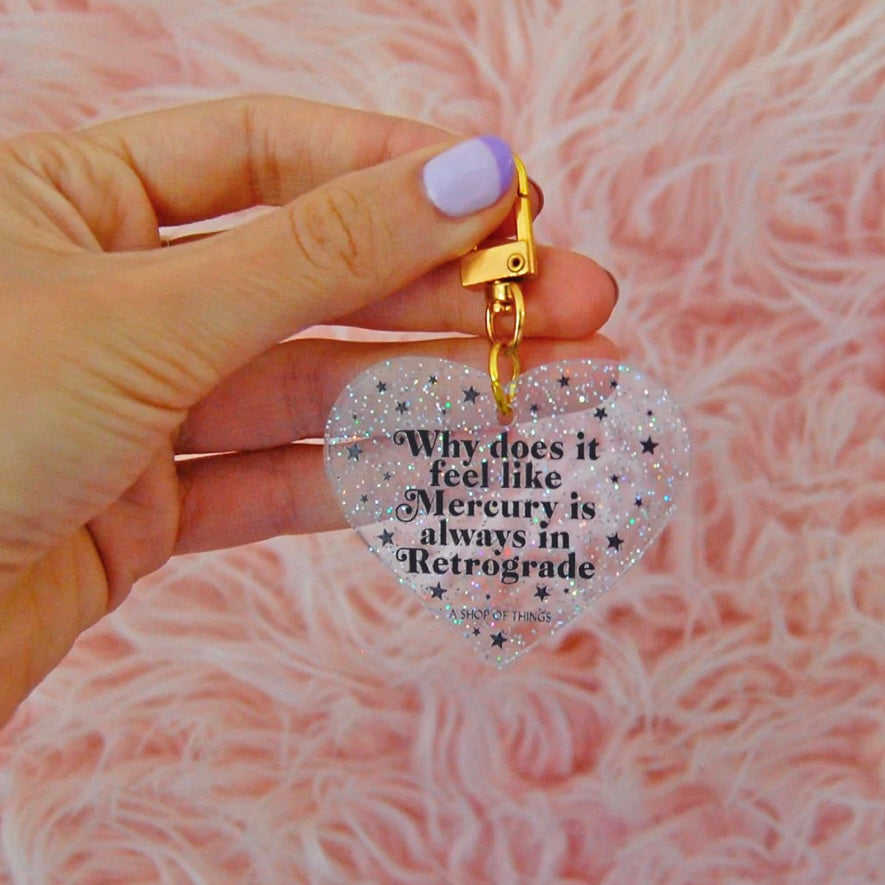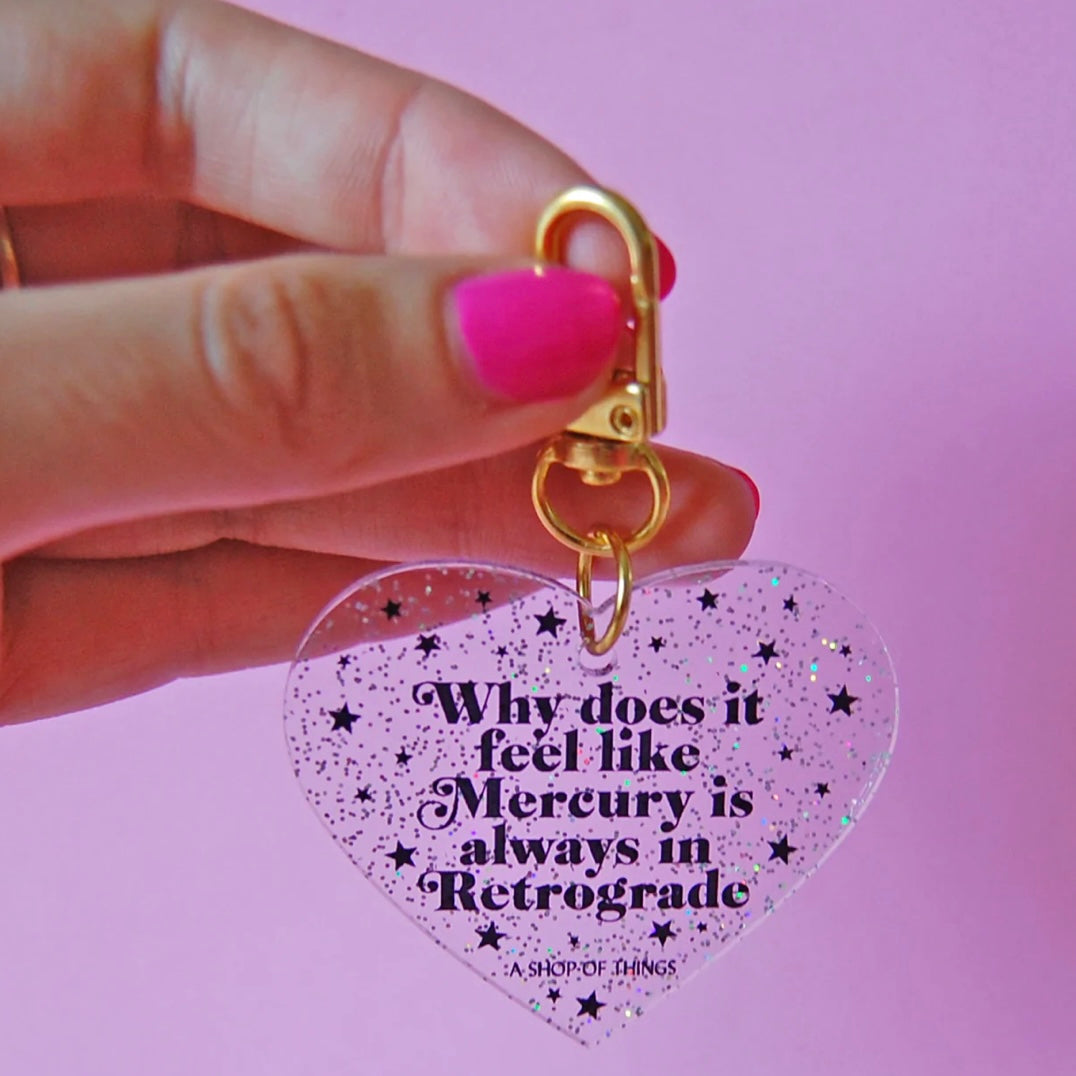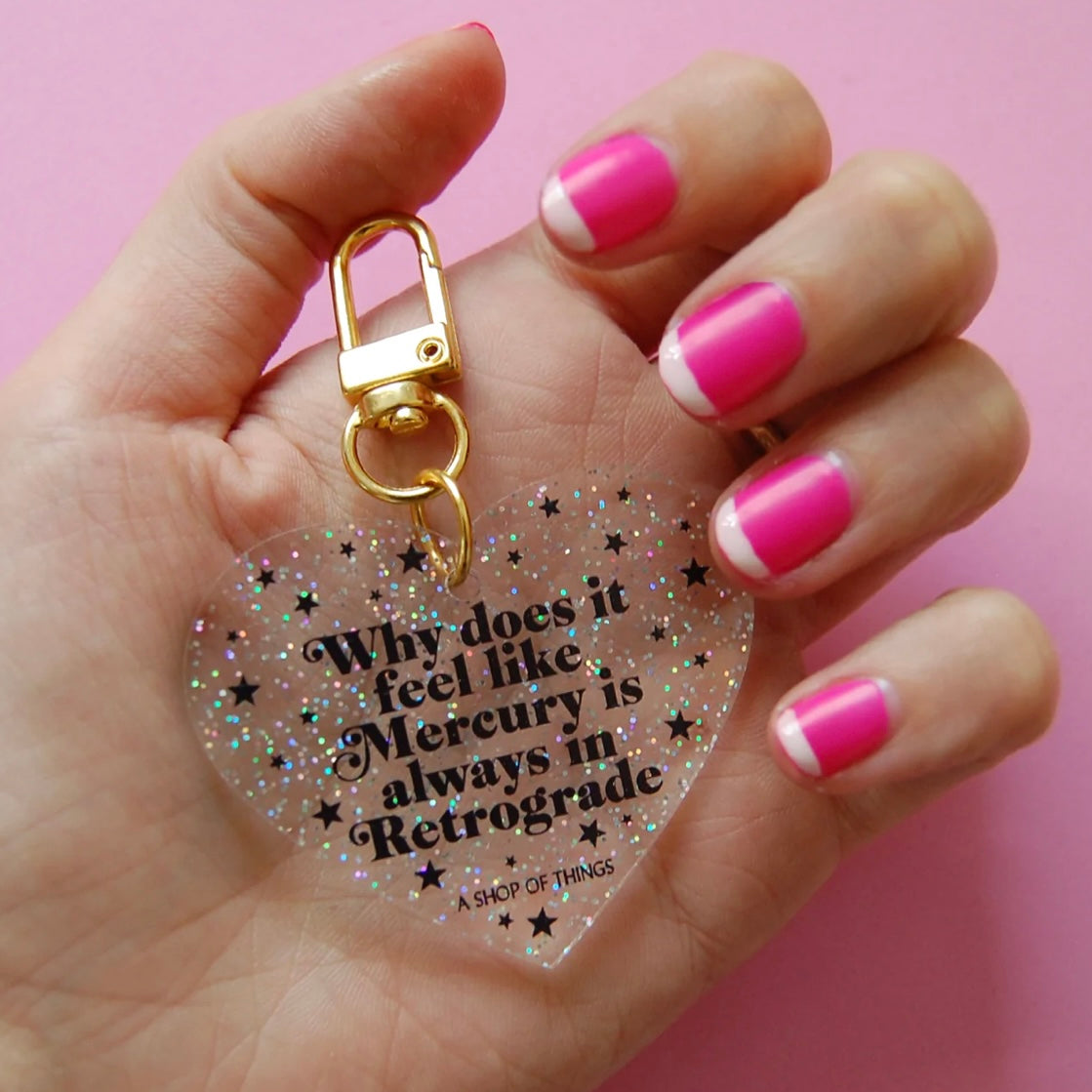 Mercury in Retrograde Glitter Heart Keychain
Clear glitter heart-shaped keychain says "why does it feel like Mercury is always in Retrograde"
Can anyone answer this for me? Please???
Special gold stay-closed clasp that's easy to add to your keyring without ruining your manicure.
Keychain measures 2.25" x 1.875" and is clear translucent glitter acrylic.

This design is the sole property of A Shop of Things 2020 and cannot be reproduced or copied for any reason without permission beforehand. ©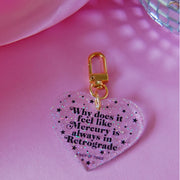 Mercury in Retrograde Glitter Heart Keychain