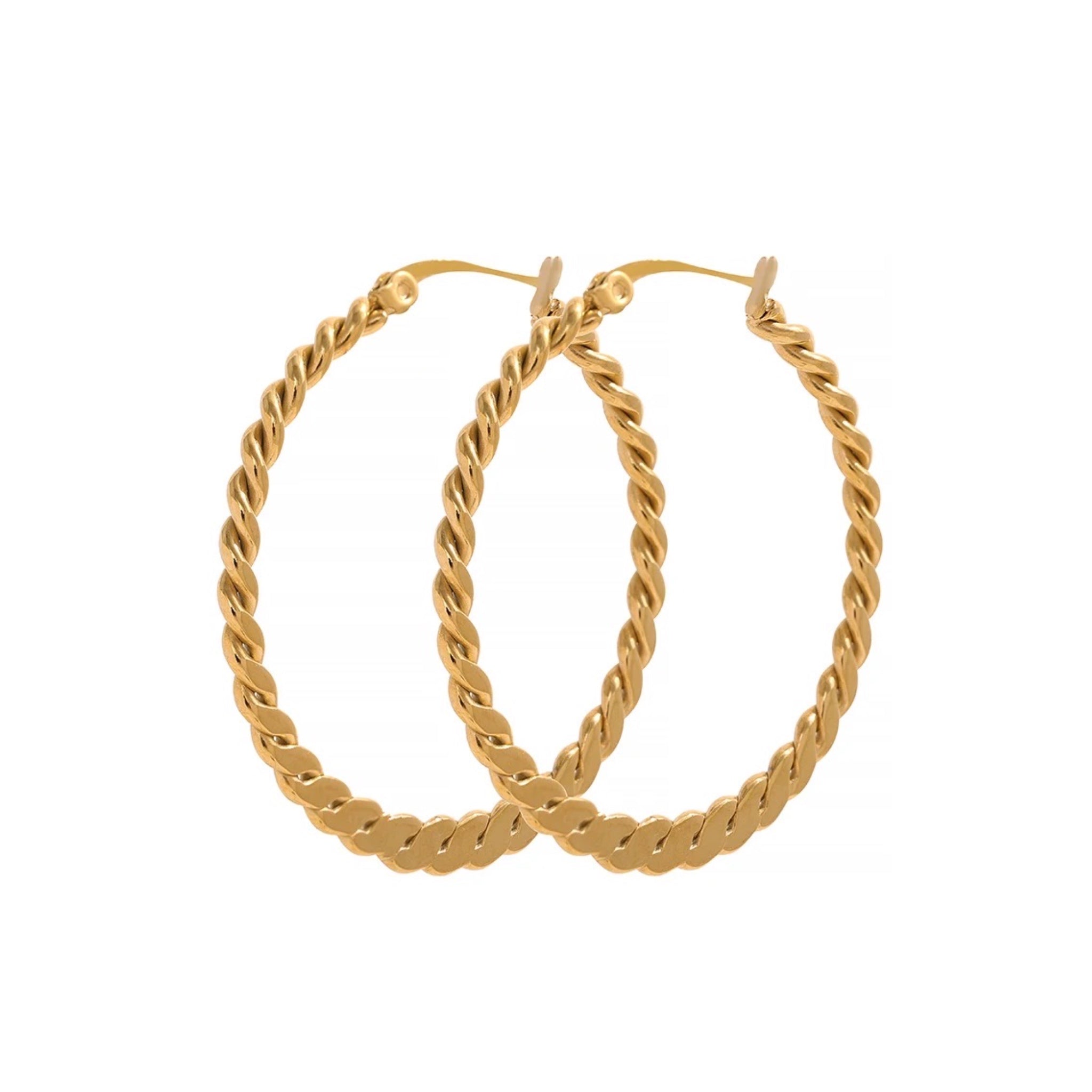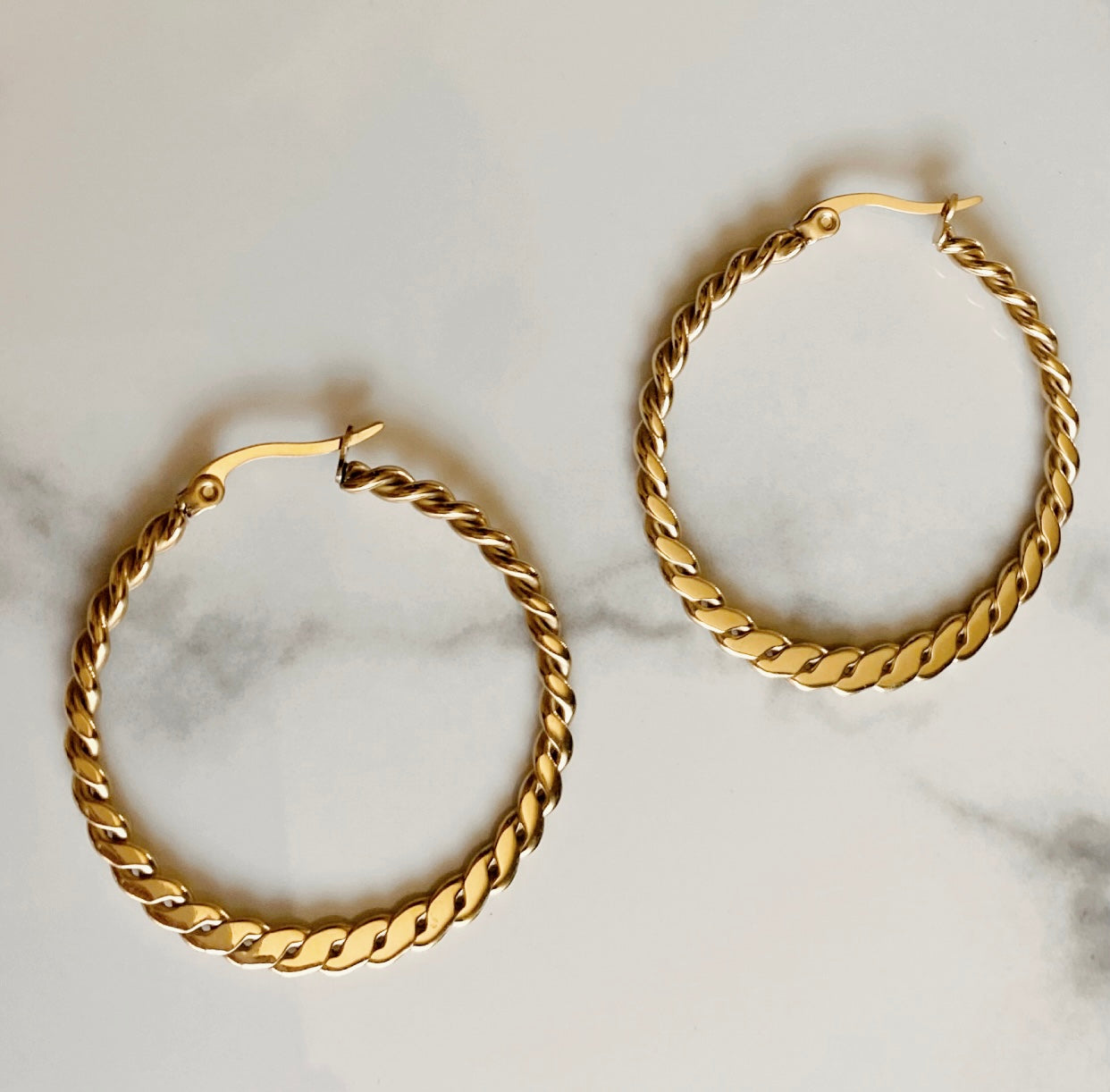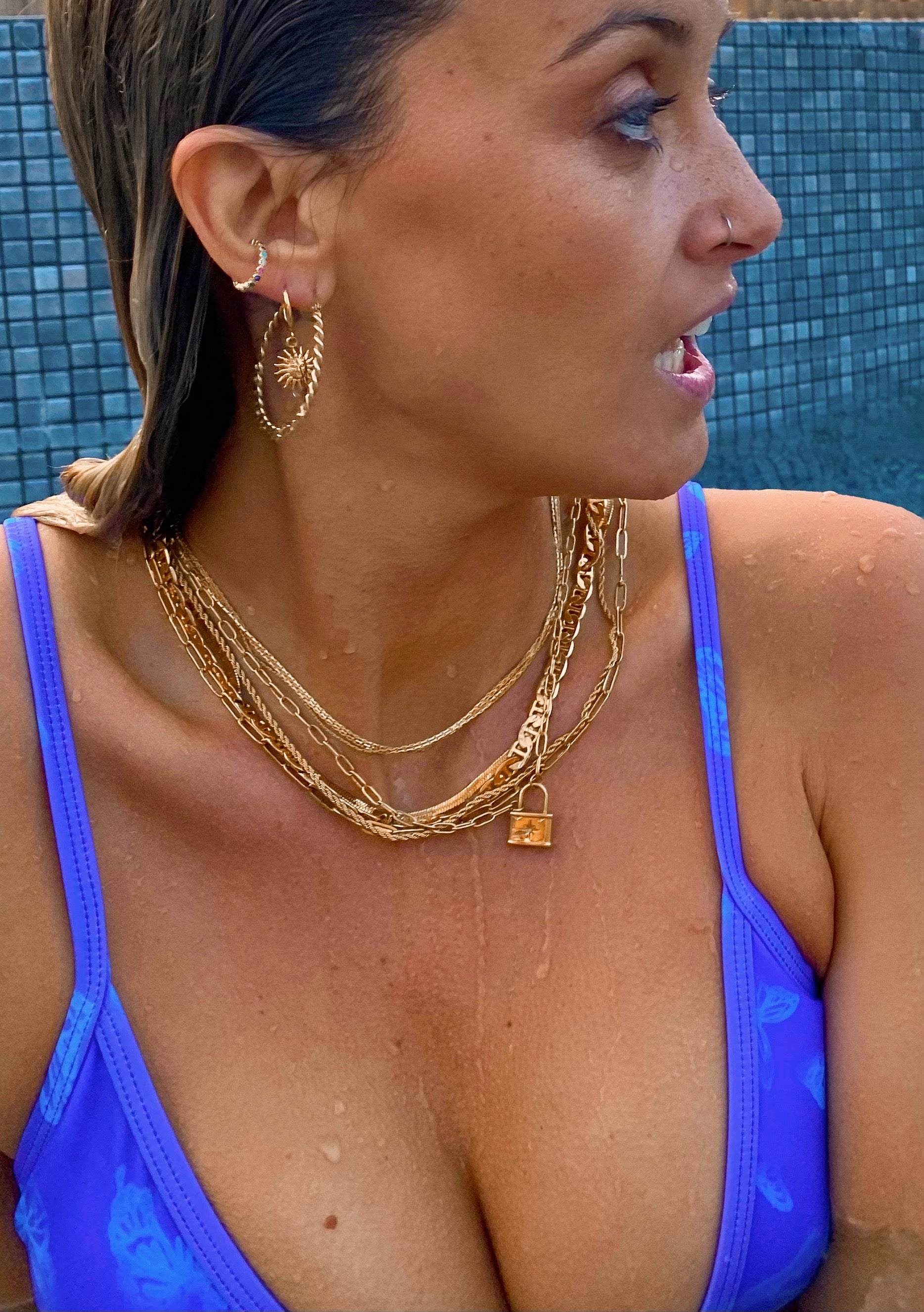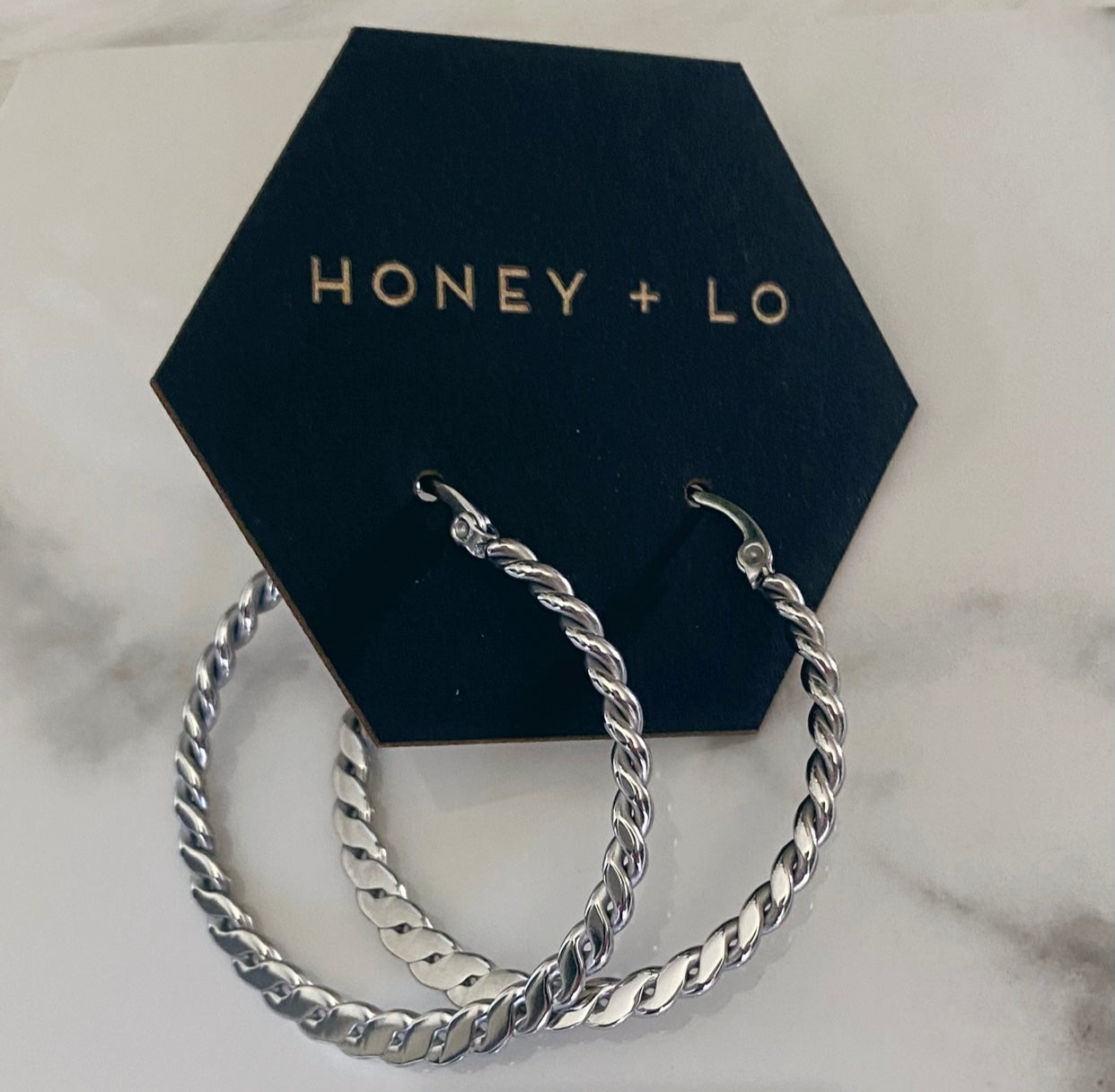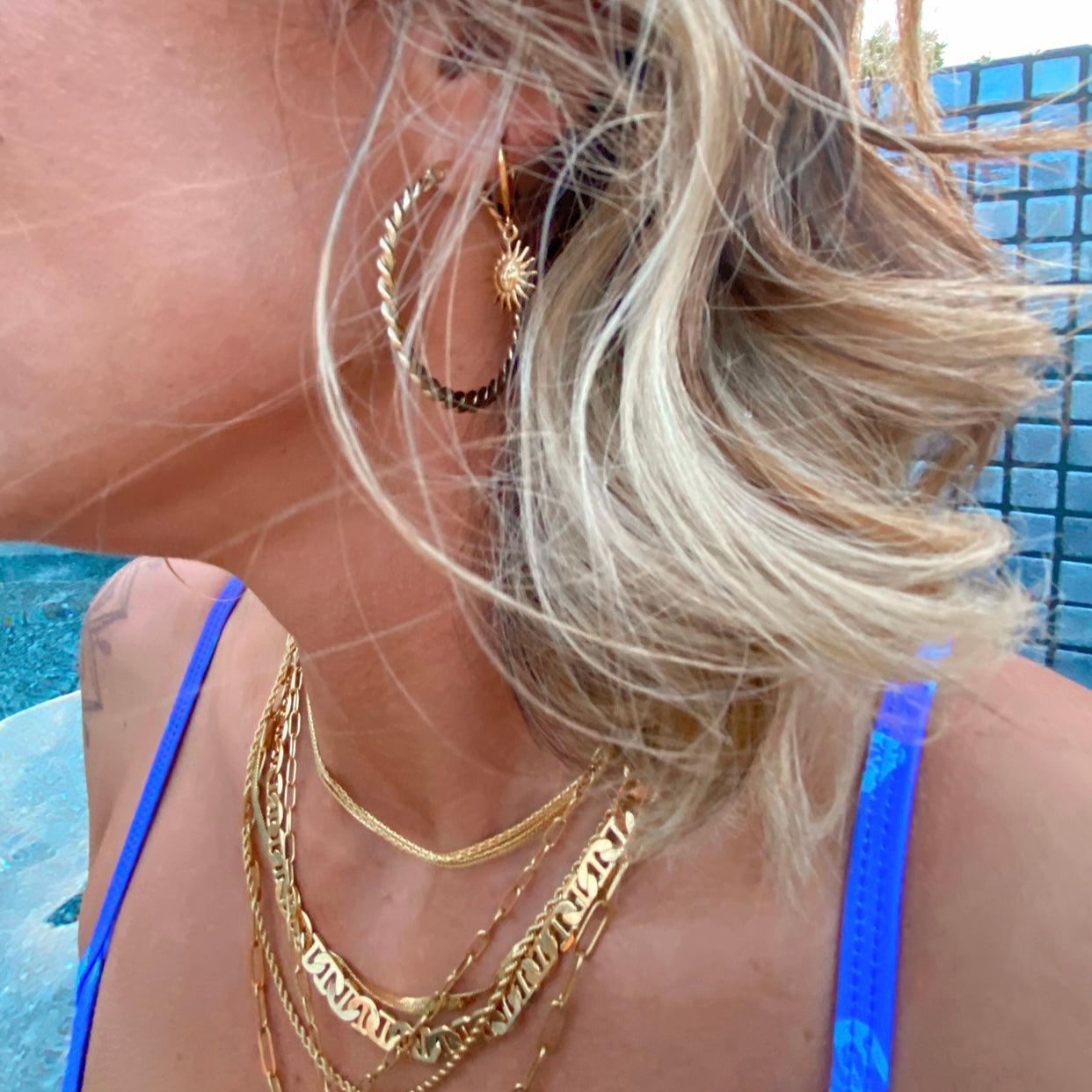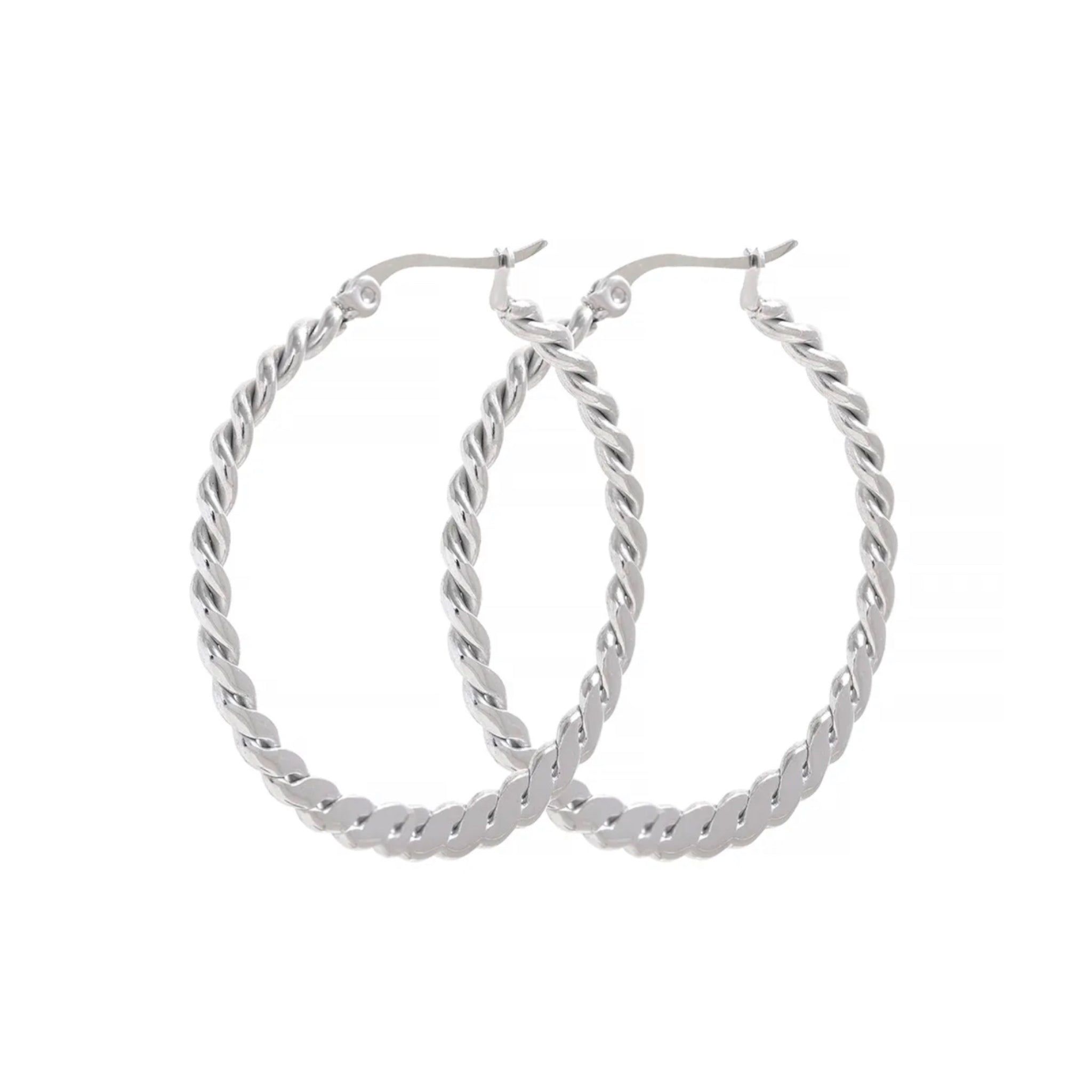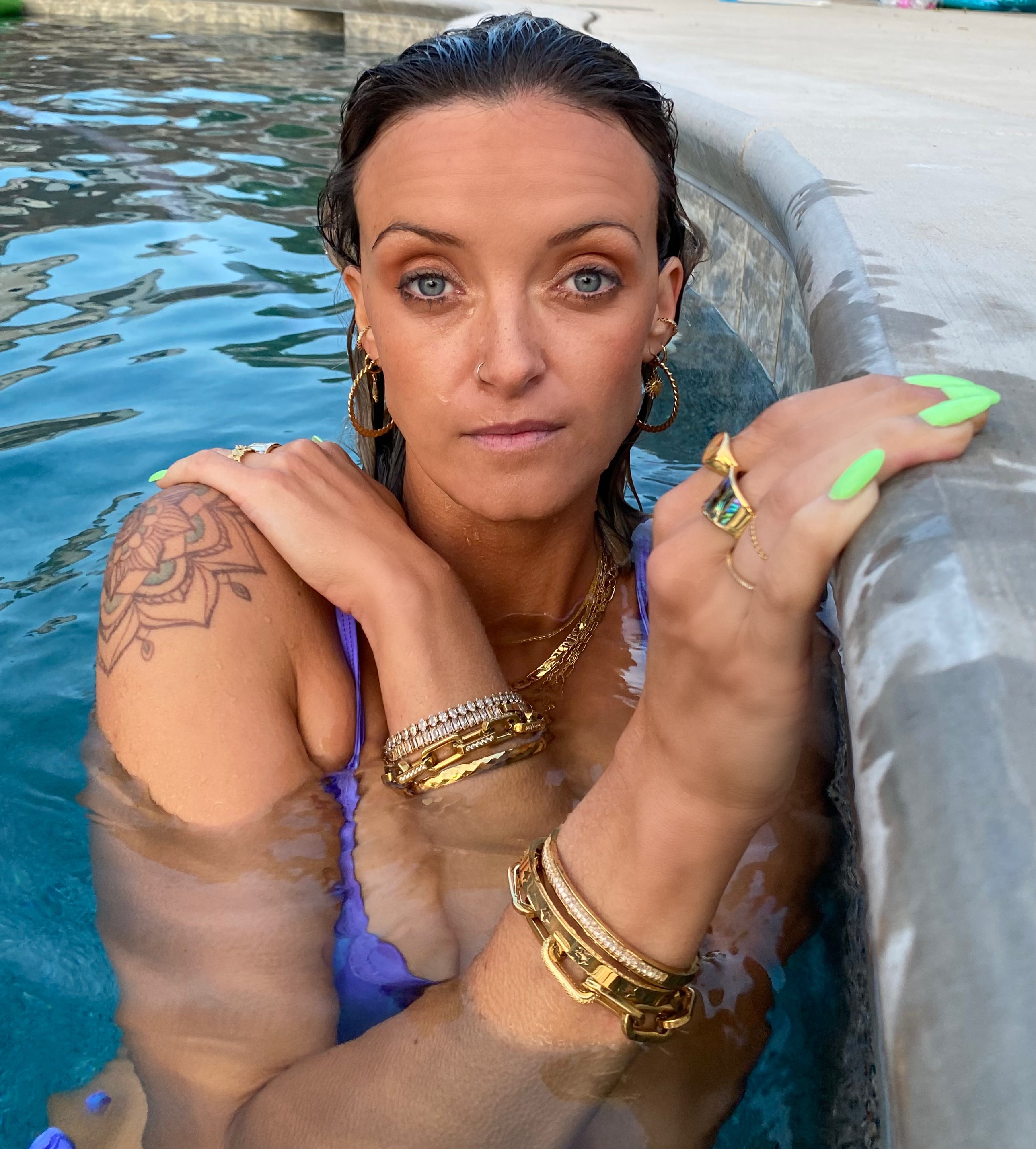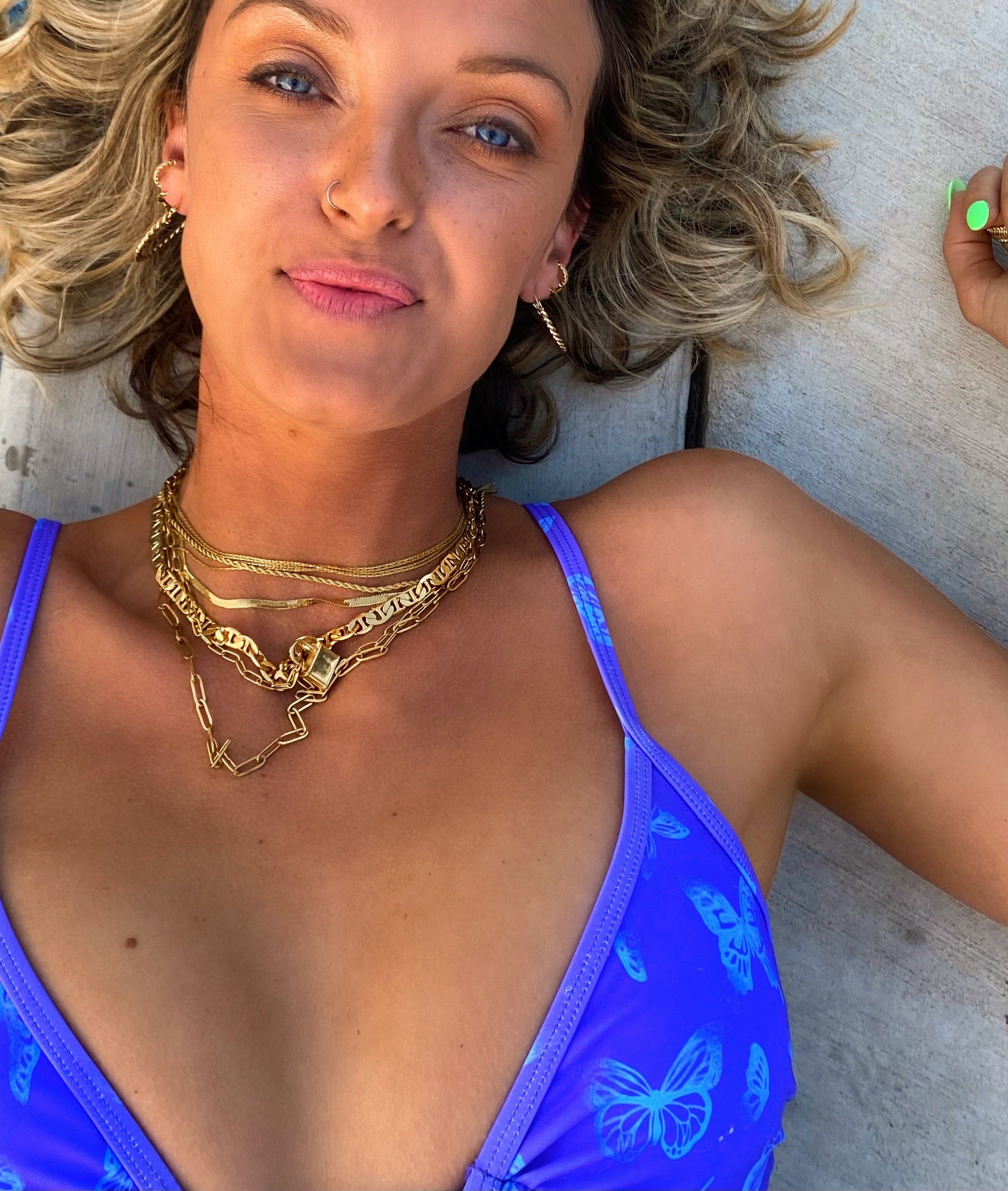 The Trixie Hoops are a light weight, flat chain design with a lever back. These are a great "medium" sized hoop! Not big but not small. It has made its way back to the best sellers list time and time again, so we have added it in silver for you! 
18K Gold plated 
Stainless steel base
Tarnish Free
Water Friendly
Flat Chain design 
Size: 42mm diameter 
Lever back
Honey and Lo comes packaged on cards made in the USA by other small business owners. Our black earring cards are lazer cut and made to perfection.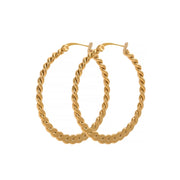 Trixie Hoops