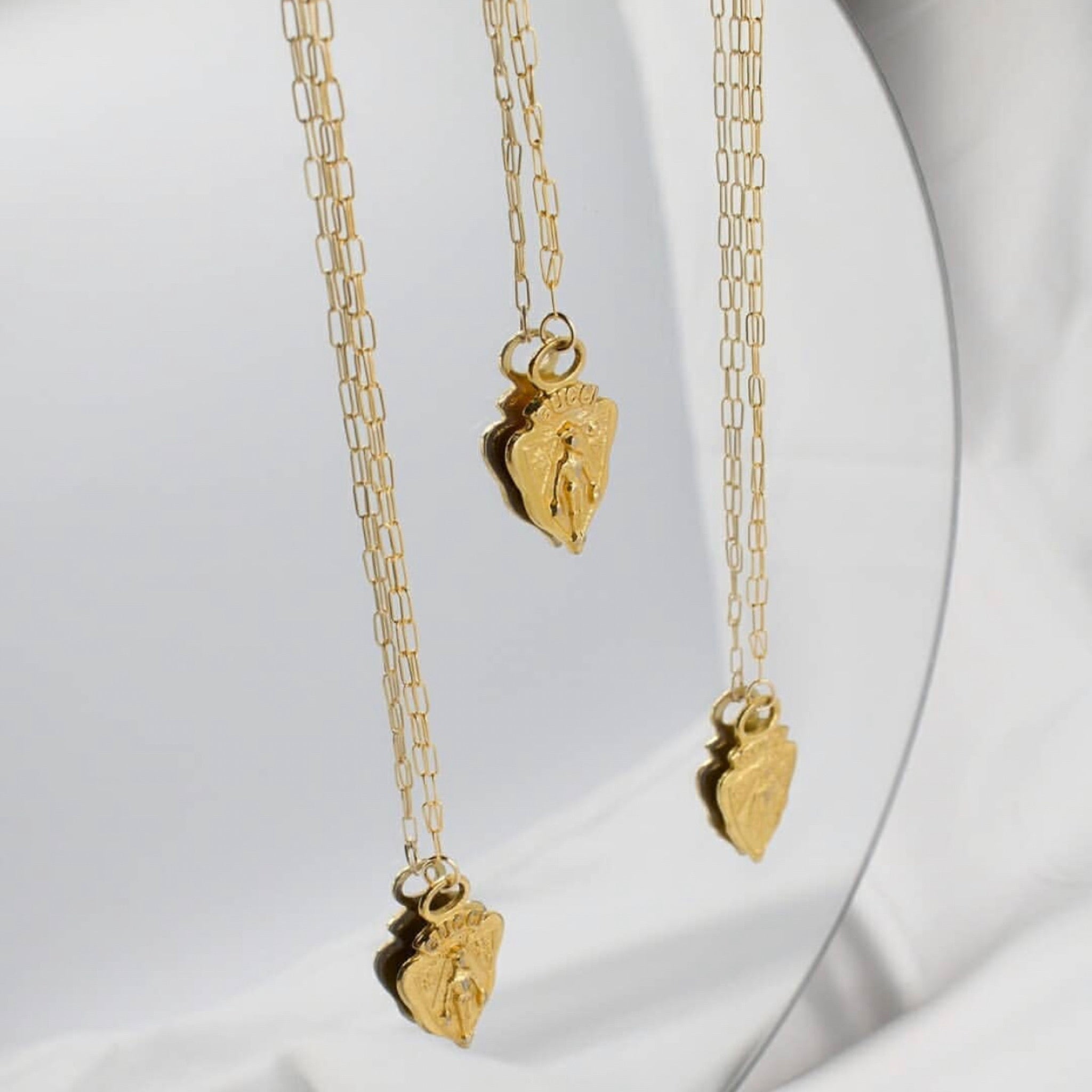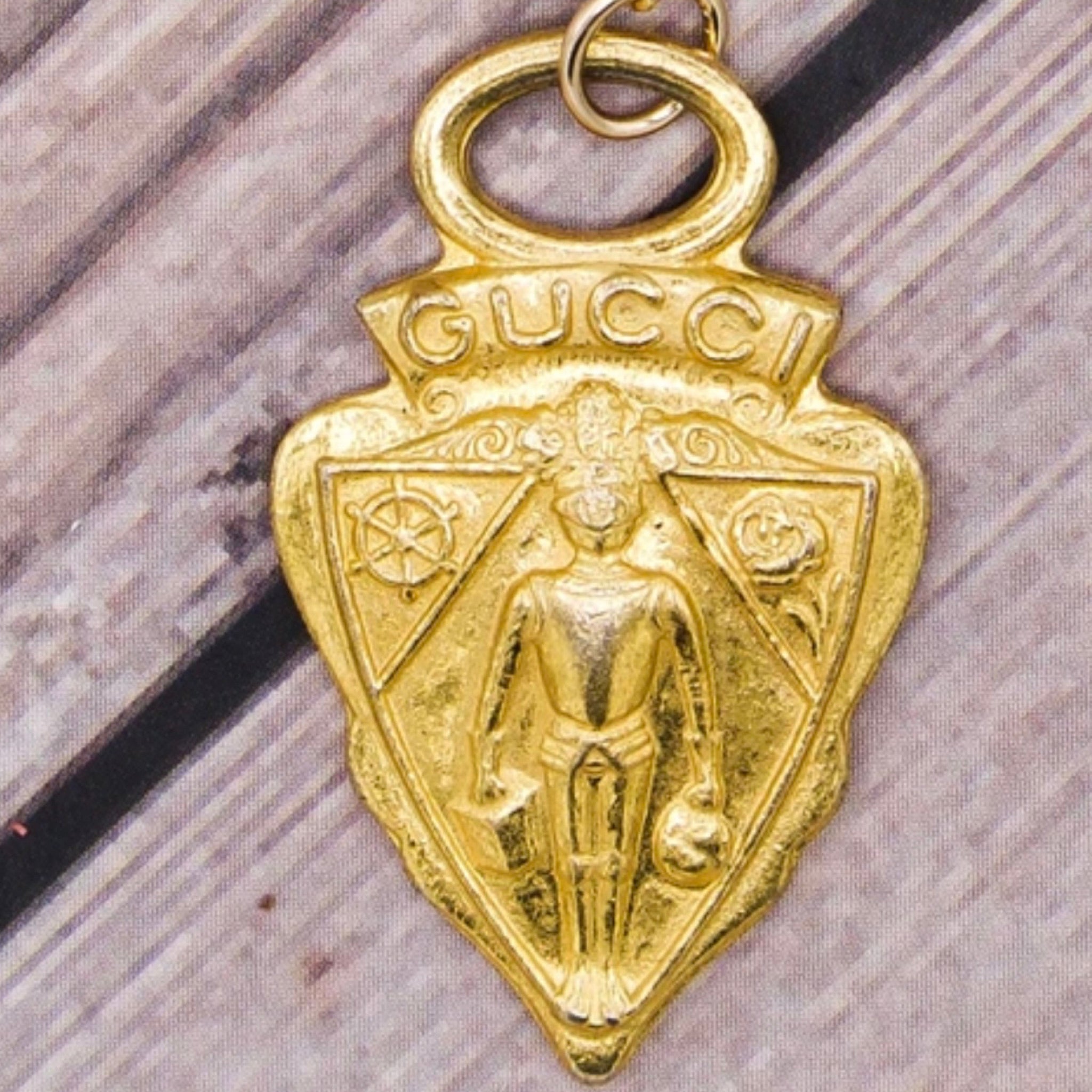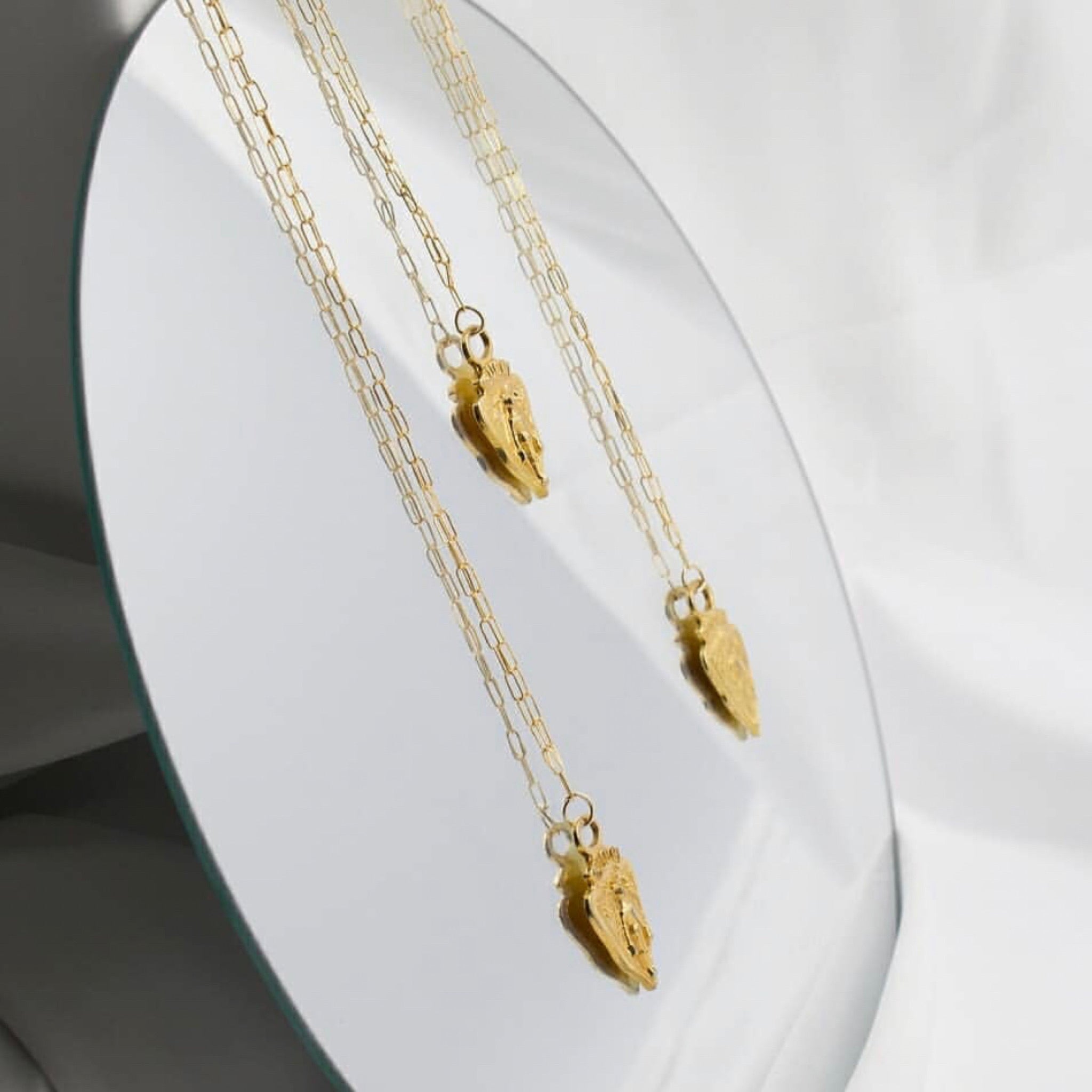 This is a FINAL SALE and Ready to Ship item. It comes as is and cannot be altered. Please verify this item is exactly what you're looking for as we do not accept returns for this item.
Upcycled GG Crest Pendant
18K Gold Fill Paper Clip Chain
Chain length is 16"
Pendant is upcycled and may show wear from previous use
All designer fabric is verified by a reputable third party app that provides a Proof of Authentication Certificate. Each band is handcrafted and perfectly unique, so no two items are exactly the same. We are not affiliated, associated, or in any way officially connected with Gucci or any of its subsidiaries or affiliates.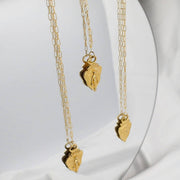 Upcycled Gucci Necklace